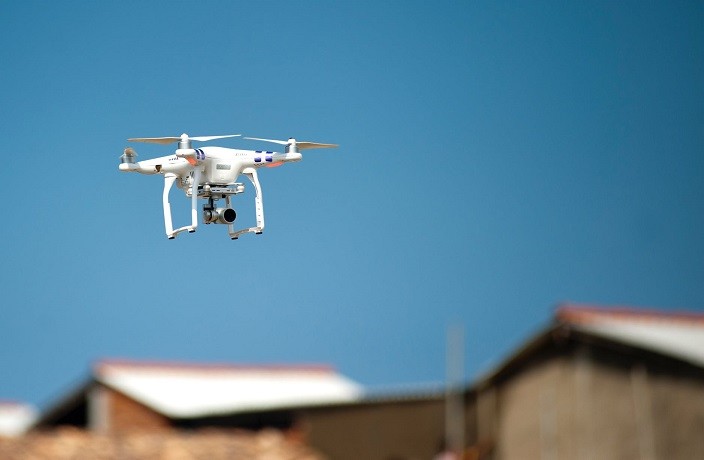 The new garbage sorting regulation has been in effect for a week now and it's caused all sorts of confusion. While a large number of Shanghai residents are trying their best to sort their garbage properly, some are doing everything they can to avoid the hassle, including using drones to toss their garbage into neighbors' trashcans, reports shxwcb.
A WeChat screenshot went viral last week where one netizen told another about a local being caught for using a small drone to transport garbage to a neighboring community. Although no photos are attached, most netizens took it for real and were astonished by the news and the audacity of the perpetrator.
"The news is too whimsical, even for science fiction," commented one netizen.
"What's his problem?" asked one netizen, who related the feat with another hot news story from last week concerning the CEO of Baidu.
"I can foresee that it won't take long before more residents join his rank," whined another. "At some point, the sky of Shanghai will be dominated by countless drones and trash."
The screenshot caught the attention of city watchdogs as well. Surprisingly, they refuted the rumor, claiming there was no suspect.
In addition, they made a video to explain how unrealistic it would be to use drones to dispose of garbage. Firstly, the trash is too heavy for tiny aerial vehicles to lift. Secondly, even if the trash was light enough for drones to carry, the garbage could easily miss the trash bin and hit pedestrians.

Gifs via shxwcb
Law enforcement officials advised that they will continue to monitor garbage sorting and crack down on any illegal behavior.
READ MORE: 600 Venues Hit With Notices in Shanghai Garbage Crackdown
[Cover image via Pexels]