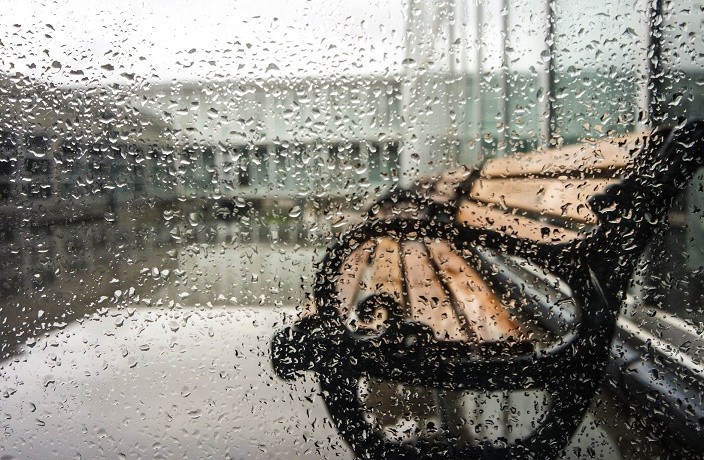 It's been 28 days and plum rain season continues to linger in Shanghai. Meanwhile, the city has entered sanfu, the hottest period of summer. In other words, expect both hot and humid weather this week, reports Shine.
The plum rain season this year is uncommonly long and powerful. At this point, the Shanghai Meteorological Bureau has activated six alerts for rainstorm. In addition, the precipitation of this period has already amounted to 505.7 millimeters, which is more than twice the annual average of 243.1 millimeters.
The plum rain season usually comes to an end in early July. For example, the season concluded on July 8 last year and July 5 in 2017. Nevertheless, there is no sign of an end to this year's rains. According to experts from the bureau, the subtropical ridge is expected to make a major movement this Saturday. If the ridge manages to leave the perimeter of the city, then we will finally bid farewell to the season.
At the same time, the city officially welcomed sanfu last Friday. Based on the Chinese lunar calendar, the 40-day-long sizzling period will see an increase in temperature and the coming of typhoons. If it's any comfort, experts have predicted that this year's dog days of summer will be no match for those of past years. Therefore, it is unlikely that we will see record-breaking temperatures like 40.9 degrees Celsius (105.6 degrees Fahrenheit) again this year.
That being said, it is inevitable that the mercury will climb. Starting from this week, the highest temperatures will surpass 30 degrees Celsius (86 degrees Fahrenheit). Furthermore, due to the lasting effects of the plum rain season, the rainfall will make its return on Wednesday, followed by more afternoon thunderstorms in the days to come. Here is a glimpse of the weather forecast:

Image via The Weather Channel
[Cover image via Pexels]