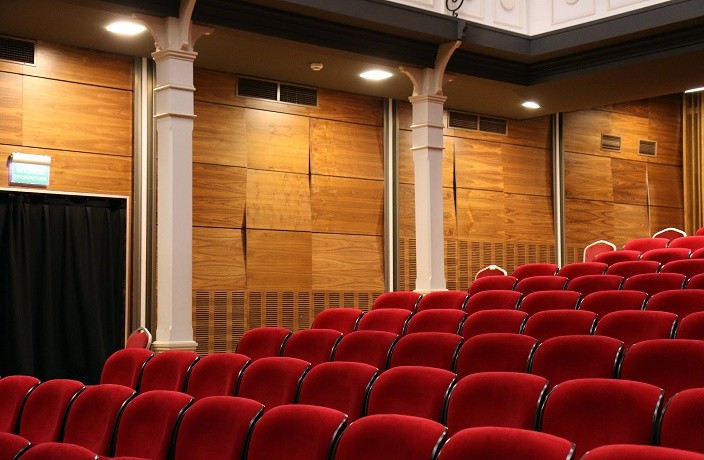 Movie lovers and night owls rejoice! You can now watch films in local cinemas after midnight in Shanghai, reports Shine.
Yesterday, the Grand Theater and Cathay Theater became the city's first 24-hour cinemas. Xu Kunlin, Vice Mayor of Shanghai, presented nameplates to the two venues and audiences were given memorial tickets to mark the occasion.

Image via FashionWeek/Weibo
But there is a catch. Unlike 24-hour convenience stores, which actually operate 24/7, these '24-hour cinemas' actually refer to movie theaters which extend their operating hours beyond midnight.
The first late-night film shown at one of the 24-hour cinemas was Spider-Man: Far From Home. The movie was screened at 12.05am at the Grand Theater. Tickets were sold for RMB19.9 (USD2.89), much cheaper compared to other times of the day.

Image via The Paper
Apart from newly released blockbusters, the cinemas will also screen classic films about the Communist Party of China, international releases of different genres and Chinese opera movies.
The Grand Theater previously (and briefly) offered midnight screenings back in the 90s. Nevertheless, the policy was dropped due to low attendance. Their confidence was regained this April, when Avengers: Endgame attracted five million people to watch its premier at midnight and made over RMB523 million (USD76 million) in its first 24 hours.
READ MORE: 'Avengers' Rakes in Over ¥523 Million in First 24hrs in China
The two cinemas won't just show films. More cultural events will be added as well. For example, the Grand Theater will open a cultural corridor, where it will showcase the history and development of the theater itself and the Chinese film industry in general. The Cathay Theater will launch a themed book bar and host salons designed for movie lovers.

Image via 酥皮叉烧包/Dianping
The launch of 24-hour cinemas actually results from a guideline by the Shanghai Commission of Commerce and other authorities of the city. Released this April, the guideline aims to boost the nightlife economy (between 7pm and 6am) in the city. In addition to the movie theaters, 14 museums also extended their operating hours this summer.
READ MORE: 6 Shanghai Museums Worth Visiting at Night This Summer
In the future, more cinemas are expected to start screening films after midnight.
[Cover image via Pexels]