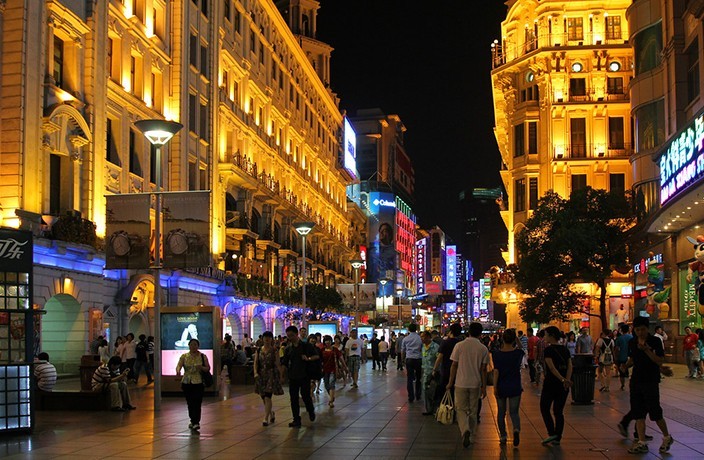 Shanghai's famous Nanjing Lu Pedestrian Mall is about to get a massive makeover. Plans to extend the road were announced by Chao Kejian, director of Huangpu District, reports Shine.
According to Chao, the road will be extended from its ending at Henan Zhong Lu to Sichuan Zhong Lu. However, the road will eventually reach all the way to the Bund.
"Top global designers will be invited to develop the road into the world's top commercial walking street with new landscape attractions," Chao said.
Construction will commence early next year. In addition to the extension, numerous flagship stores (including a massive 7,000-square-meter Huawei store) will also open up on the pedestrian road in order to improve the experience of tourists and shoppers. Various brands will also offer new products and experiences once construction is completed. Many stores and malls are currently being renovated and will reopen in the coming months. This includes the Shanghai New World department store, which is slated to open at the end of the year following nine months of renovations. The building will house China's first shopping mall-based oceanarium and the world's highest indoor rock-climbing area.
Nanjing Lu dates back to 1851 and is now one of the most popular areas of the city. In 1999, the road was transformed into a pedestrian mall and shopping district. Nanjing Lu Pedestrian Mall is currently the world's longest shopping area and measures around 5.5 kilometers in length. The attraction sees over over 1 million visitors every day.
[Cover image via Slices of Light/Flickr]