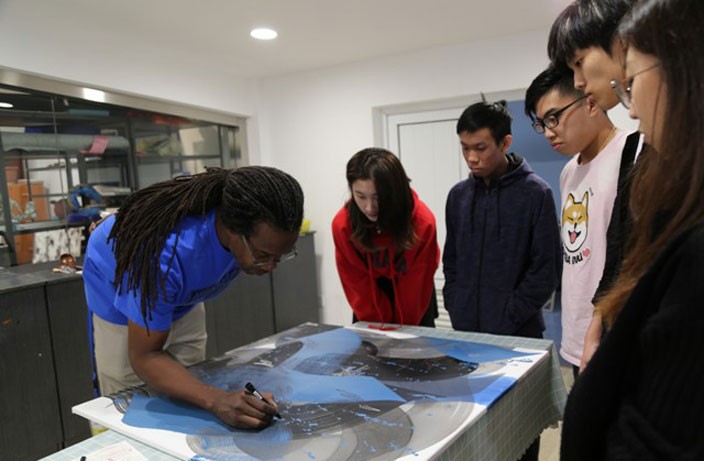 Kool Koor, a pioneer in the graffiti art movement, recently spent a week at WISS.
Transforming their classrooms into his studio, students had a first-hand look at what it takes to be a working artist. He also helped students create their own pieces.
He wrapped up his week at WISS with a great talk about the emergence of the graffiti art movement, his role and his thoughts about the evolution of this street art.
[Image courtesy of WISS]
---
See listing for Western International School of Shanghai