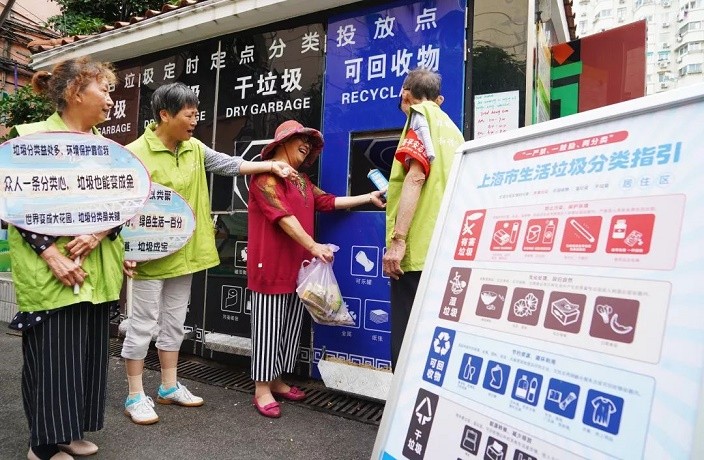 Earlier this week, rumors circulated that Shanghai residents were using drones to throw away their garbage. Well, it turns out employing drones to avoid the new garbage sorting regulation is a bit farfetched and the rumors have now been refuted by officials. But, the reality of how some residents are coping with the new law is even more bizarre. One woman actually choked out a volunteer after being asked to sort her garbage properly, reports Shine.
The assault took place in Hongkou district on the evening of July 4. Zhao Suzhen, a 55-year-old volunteer, attempted to talk Ye, a 33-year-old resident of the neighborhood, into separating residual waste and household food waste properly. Ye proceeded to threaten Zhao and then forcibly choked her until she was unconscious and fell to the ground.

Image via The Paper
Zhao was promptly sent to a nearby hospital. Thankfully, she only suffered some bruises on her head and neck. She was released from the hospital the next day. After taking a two-day break, Zhao resumed her volunteer work.
Looking back on the incident, Zhao is still a little shocked. "Of course I was scared," confessed Zhao. "But the neighborhood needs its volunteers. To be frank, most of the residents are very supportive and cooperate with our work by sorting their garbage." Now, to ensure her safety, Zhao's son has also become a volunteer.
Without a doubt, most netizens sympathized with Zhao and condemned Ye's brutal behavior.
"The woman must have gone crazy," said one netizen.
"I know this one," commented another. "The perpetrator must belong to the hazardous waste category."
Ye was detained for three days for her actions.
[Cover image via The Paper]