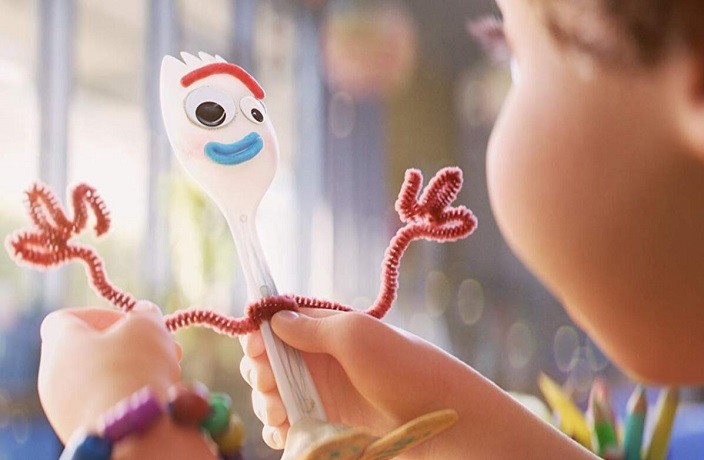 Shanghai Disney has announced a recall of 612 Toy Story 4 'Forky' plush toys due to a potential choking hazard, reports Shine.
The toy is based on the renowned character, which made its debut in the latest film of the Toy Story franchise. The toy is 11-inches tall and has two plastics eyes sewed on to it. Due to a defect in the design, these two eyes may fall off of the toy and young children run the risk of chocking on them.

Image via Shanghai Disney Resort
Shanghai Disney Resort backed up its plan for a complete recall at the Shanghai Administration for Market Regulation. According to the plan, the tracking number of the Forky toy is FAC02486819060. Parents are advised to take the toys away from their little ones immediately and call 021-20998070 to apply for a refund.
The recall isn't limited to the Chinese mainland. In America, over 80,000 Forky toys have been sold and are also being recalled. The huge difference in sales volume between China and America may be a result of Toy Story 4's not-so-promising performance in the Chinese box office. The film only made RMB196 million (USD28.5 million) in its first 22 days in Chinese cinemas.
READ MORE: 'Toy Story 4' No Match For Anime Classic 'Spirited Away'
Currently, there is no report of injuries due to the Forky plush toys. The recall will last until October 8 of this year.
[Cover image via IMDb]